We are a leading Italian producer of fresh and ready-to-eat fruit and vegetable products that promote healthy eating.
We are a modern and dynamic Italian agribusiness, rooted firmly in our homeland, yet with a vision for European expansion and an innovative spirit.
We are farmers and we manage over 2,000 hectares of land in Italy that is managed under a single agricultural supply chain system that is controlled and certified.
Fresh-cut represents our core business and we are present in the chilled fruit and vegetable section within the retail channel.
We produce our products under our DimmidiSì brand and under the brands of major European retailers:
• Bagged salads,
• Fresh ready-made vegetable dishes,
• Fresh drinks.
In line with the group's growth, our 3 Italian sites have been joined by a further 5 productions sites, which are strategically located throughout Europe, close to our farms: 3 in Spain, 1 in France and 1 in Serbia.
La Linea Verde Group in Numbers OF RAW MATERIAL PROCESSED EVERY DAY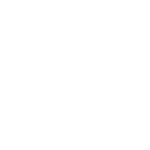 Italy, France,
Serbia and Spain A passion for farming, combined with a drive for innovation and experimentation. Our story is made up of people who love the earth and its fruits.
1991


BROTHERS GIUSEPPE AND DOMENICO BATTAGLIOLA FOUND LA LINEA VERDE

La Linea Verde was created at a time of great enthusiasm for new ideas and initiatives and represents the evolution of the Battagliola family's agricultural company, driven by a desire to transform their passions into added value for the agricultural sector.
Today, in 2021, the Battagliola family is still at the head of the company. Devoted to their land, the headquarters of the group's parent company has remained in Manerbio, in the province of Brescia, where it has always been.

2006


THE DIMMIDISÌ BRAND IS CREATED

The innovative heart of the company is bolstered with DimmidiSì brand, which offers innovative products with high added value in the fruit and vegetable sector with a wide range of "fresh convenience food" products.

Today, in Italy, in 2021, the brand adds value to the sector with turnover of over €100 million and 80% brand awareness. (Sources: 2018 GFK Research; Nielsen Data)

2009


LEADER IN CO-PACKING OF FRESH-CUT PRODUCE FOR PRIVATE LABELS IN ITALY

Attesting to the company's great dedication, La Linea Verde becomes the leader in Italy in the supply of fresh-cut products for large-scale retailers.

The company still holds this leadership position today.

2012


A STRUCTURED APPROACH TO INTERNATIONALISATION

The company restructures itself for growth, thanks to exports from Italy. Furthermore, new production sites and acquisitions in various European countries allow its business to grow outside of Italy.

Today, in 2021, La Linea Verde Spa makes more than 35% of its turnover outside of Italy, and at a group level this rises to over 60%.

2019


SOCIAL RESPONSIBILITY AND FACTORY 4.0

The commitment to social responsibility that lies at the foundation of the company's vision is taking shape, placing respect for the environment and the enhancement of people's potential at the centre of economic development. Furthermore, the company is concentrating on the "Factory 4.0" project by adopting an advanced IT system that integrates the control of industrial processes through the MES (Manufacturing Execution System) and other aspects of business management through the ERP (Enterprise Resource Planning) system.